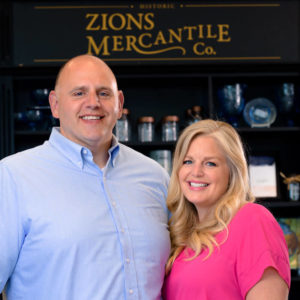 Ben and Jodi became the owners of Fountain Books (formerly Far West Books and Gifts) in March of 2015. They are the parents of 5 children (including triplet daughters) and reside in Richland.
Jodi grew up in Richland and attended BYU, graduating with a degree in Business Marketing. She has professional experience in marketing, real estate, and sales. She serves as a Relief Society instructor in her ward and loves spending time with her family, especially going on family vacations. She is always smiling and is a fantastic mother and wife.
Ben grew up in Seaside, Oregon and played football at BYU. He graduated with a degree in Health Sciences, but was fortunate to play professional football for 11 years in the NFL and CFL. His career included stops in San Francisco (49ers), New Orleans (Saints), Amsterdam (NFL Europe), Calgary Alberta (Stampeders) and in Vancouver British Columbia (BC Lions). After retiring from football in 2014, Ben worked full-time as a small business owner and driving instructor at Parkside Driving School. He enjoys spending time with his family and going on weekly dates with Jodi.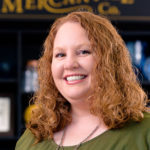 NaDell started at Fountain Books in 2017 but has lived in the Tri-Cities area for her whole life. She enjoys the usually mild winters and living near family. She is married and a mother to four children. In her free time, NaDell enjoys baking and reading. She is great at making recommendations for customers, especially in the proper romance genre as she has read nearly everything. Favorite authors include Julianne Donaldson, Esther Hatch, Jennifer Moore, Heidi Kimball.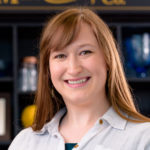 Christina joined Fountain Books in 2015 after moving from Utah earlier this year. She has been a great addition to our team, in part because she has previous work experience at Deseret Book in St. George, Utah. An English major and a major book-lover, Christina brings a love for reading, writing, and editing. She is a writer herself, with several of her own book projects underway. Christina enjoys listening to the Piano Guys (especially Jon Schmidt), playing her harp, and spending time with her husband, Michael. She served a mission to Everett, Washington and loves living so close to the temple.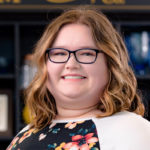 Born and raised right here in the Tri-Cities, Kayla is currently enrolled in BYU-Idaho online. She enjoys playing games and loves the sunsets we get in the Tri-Cities. Kayla joined the team in 2019 and her favorite musical artist at Fountain Books is Madilynn Paige.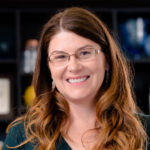 Born and raised in California, Nicole joined the Church of Jesus Christ of Latter-Day Saints during her first year of college. She served a mission to Argentina, Bahia Blanca. Married and with two kids, Nicole enjoys family adventures, going to movies, and any entertainment from the 1980's. Her favorite products include anything written by Sheri Dew or Emily Belle Freeman and the caramels and popcorn too! She loves serving in the Church with the youth and loves working at Fountain Books (since 2019) because of the peaceful setting and the wonderful people she works with.